EU FRAMEWORK FOR INFORMATION, CONSULTATION AND PARTICIPATION RIGHTS
The existing Community rights of employees to be informed and consulted and to be represented on the company's supervisory or administrative board (participation) is still fragmented. In total, more than 35 EU Directives provide information and consultation rights in some kind, either in specific cases or at large. The existing directives are a clear expression of the willingness at European level to make employees citizens at their workplace. This is also mirrored in the EU Charter of fundamental rights (referred to in the Lisbon Treaty) which gives information and consultation rights the status of a basic right of European citizens.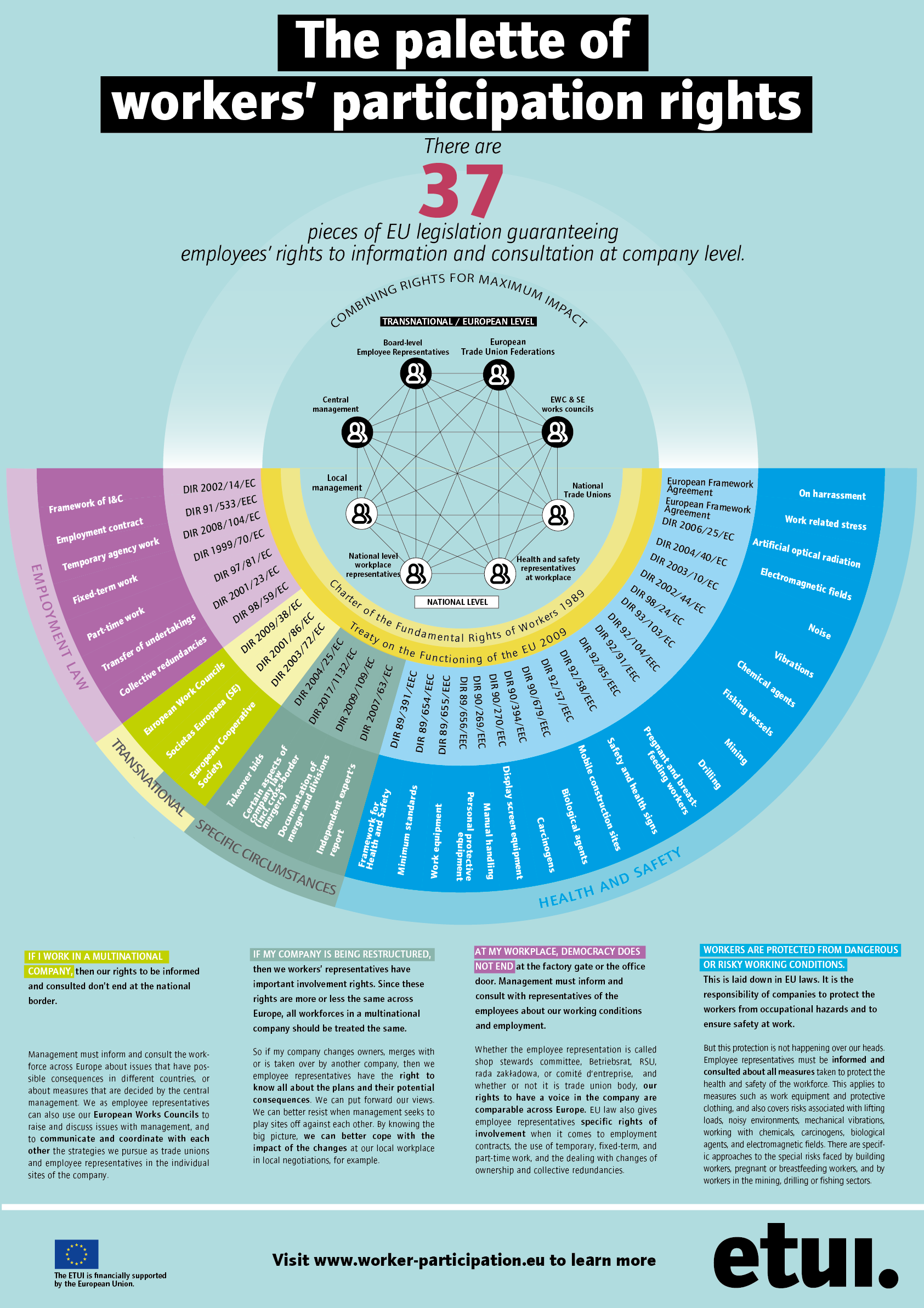 The idea of workers' information, consultation and participation has been thus slowly evolving into a more encompassing concept of democracy at work. The ETUC gave expression of this evolution "part of a broader approach for a more Social Europe which is urgently needed." (ETUC 2019 website and 2019 brochure on more democracy at work).
The ETUI provided a broad overview and analysis of the concept of democracy at work in its latest 2019 edition of Benchmarking Working Europe (Chapter 4 "Democracy at work")